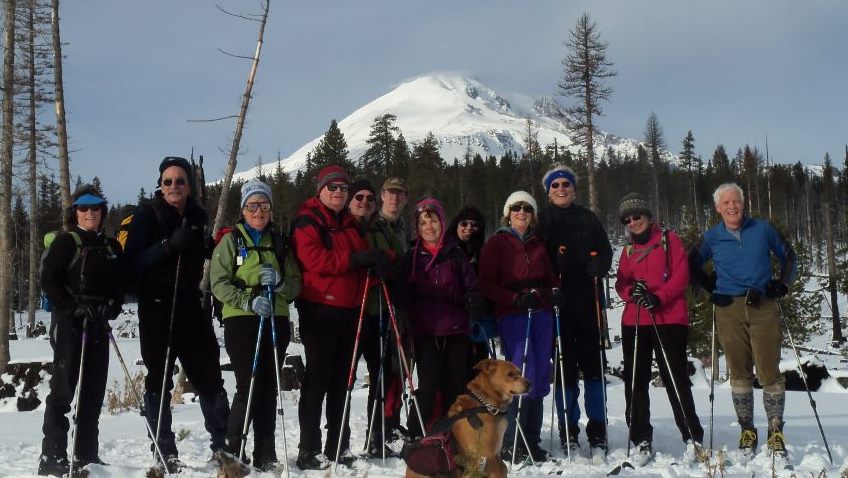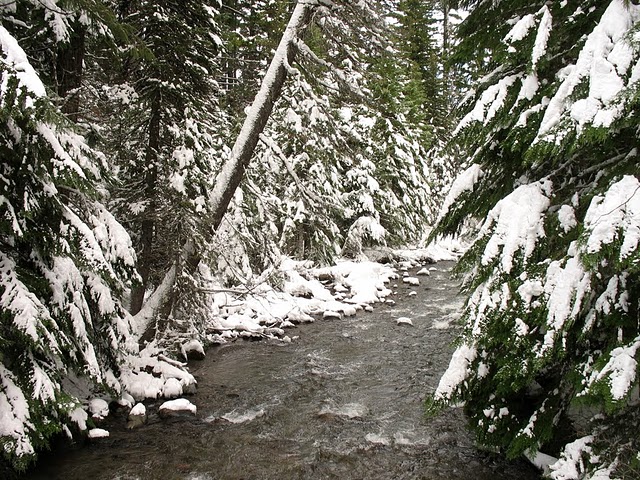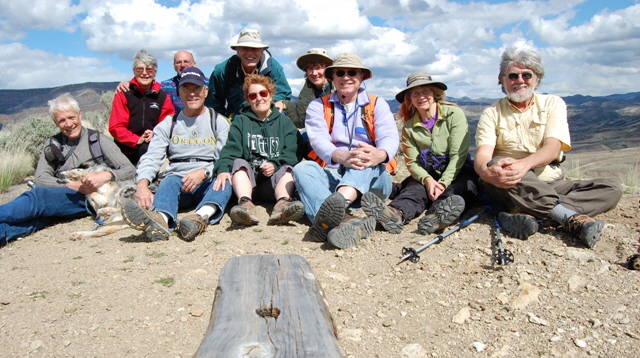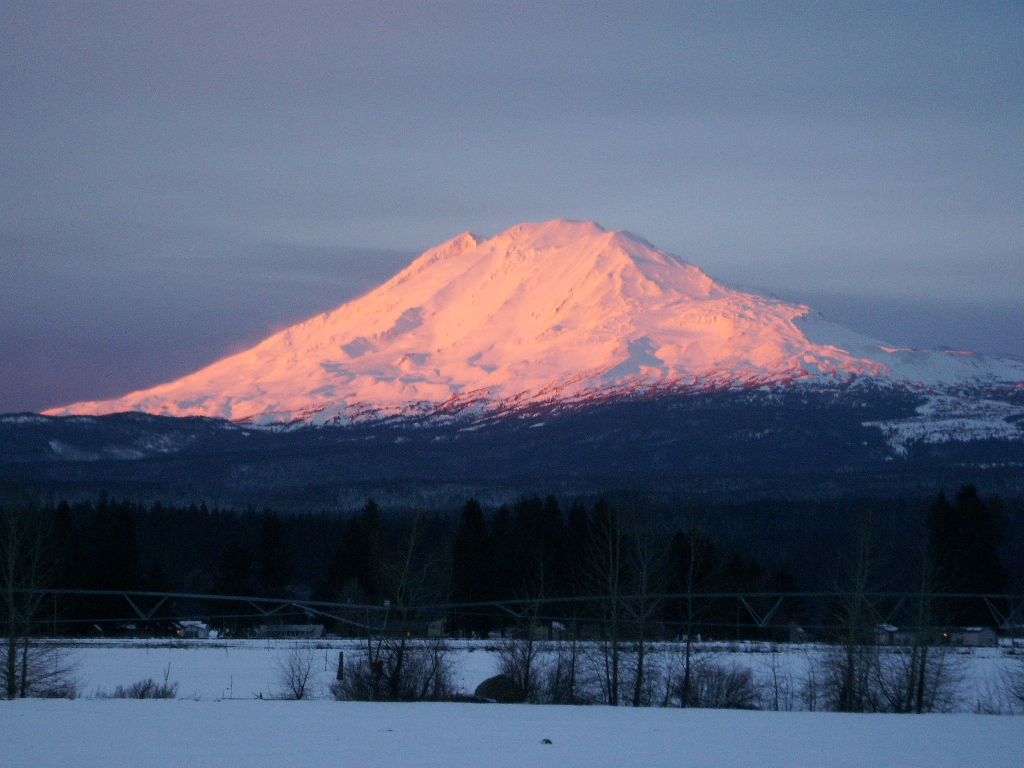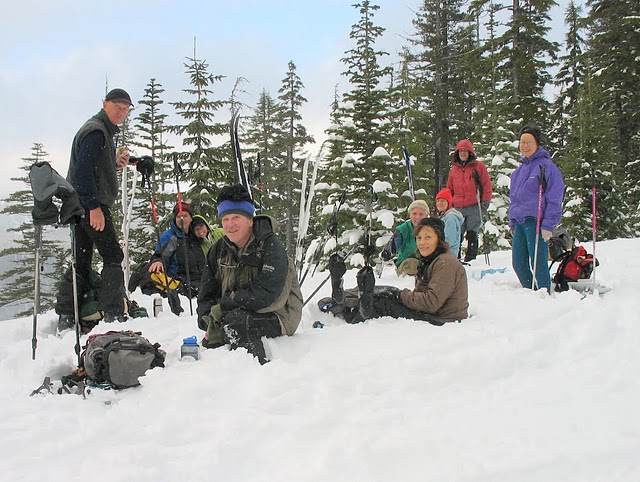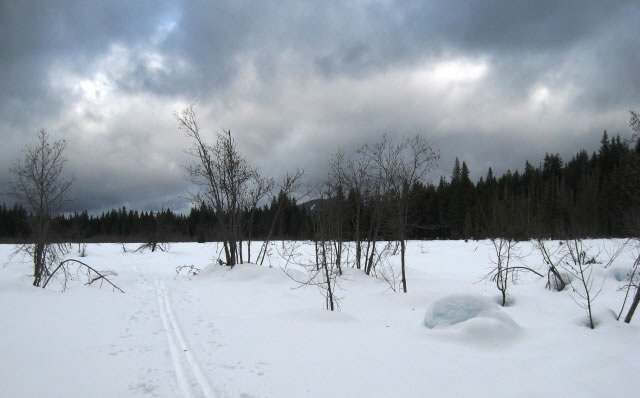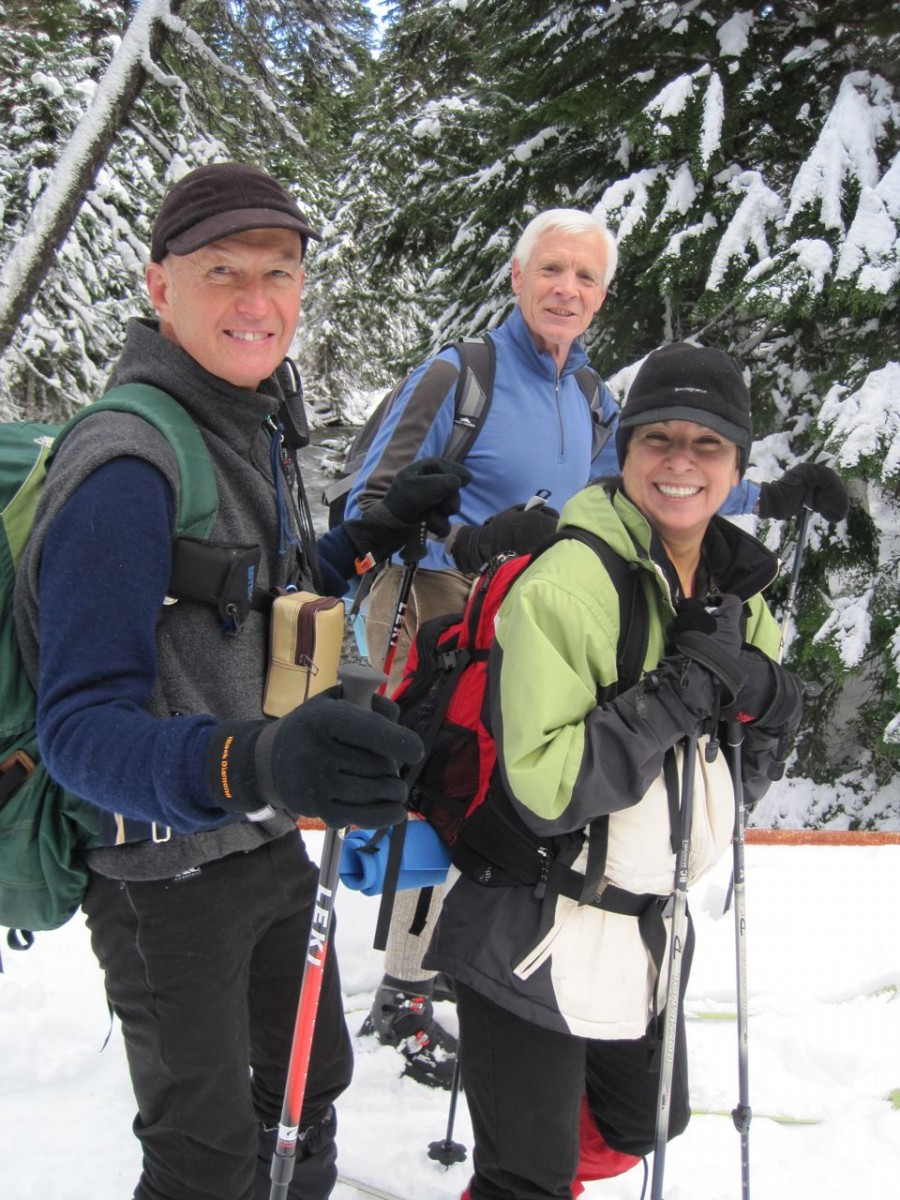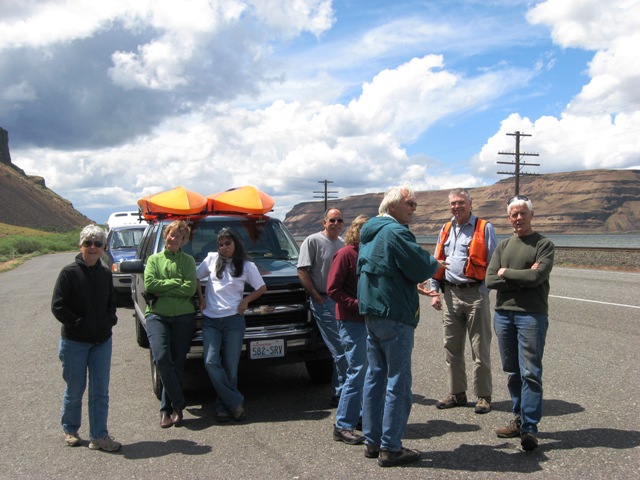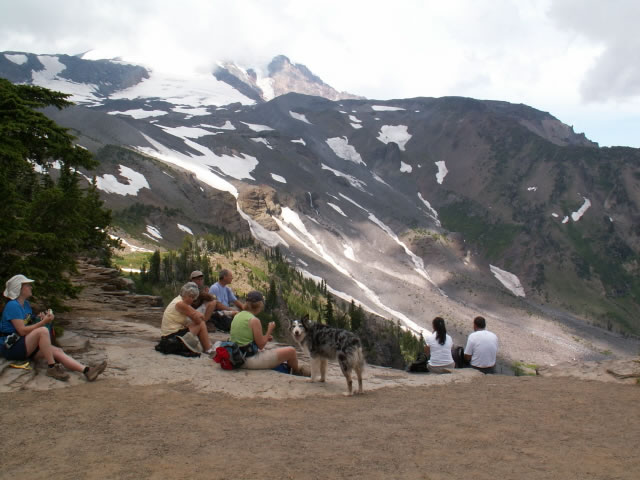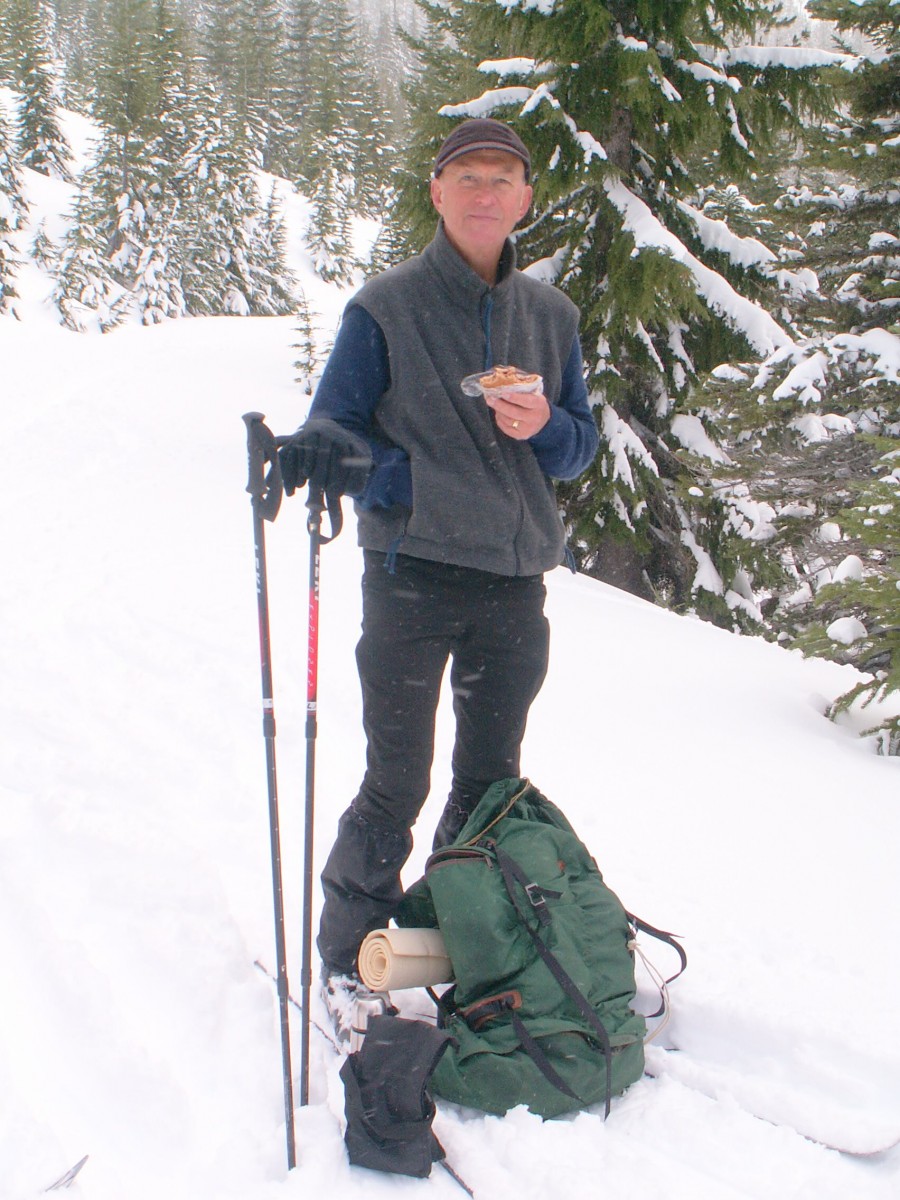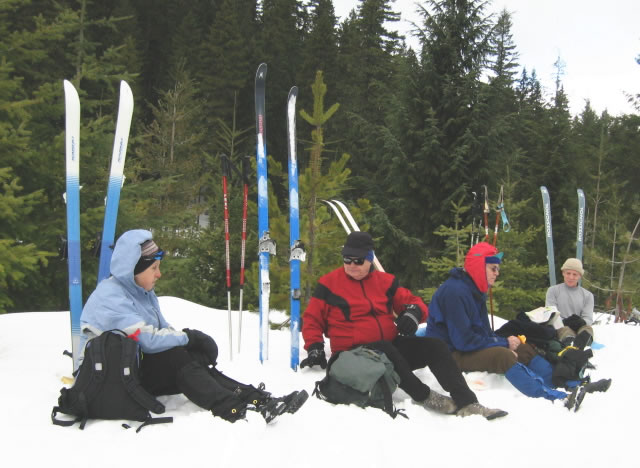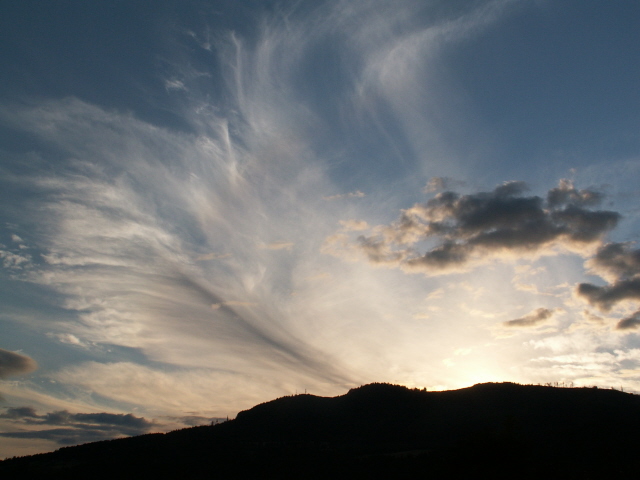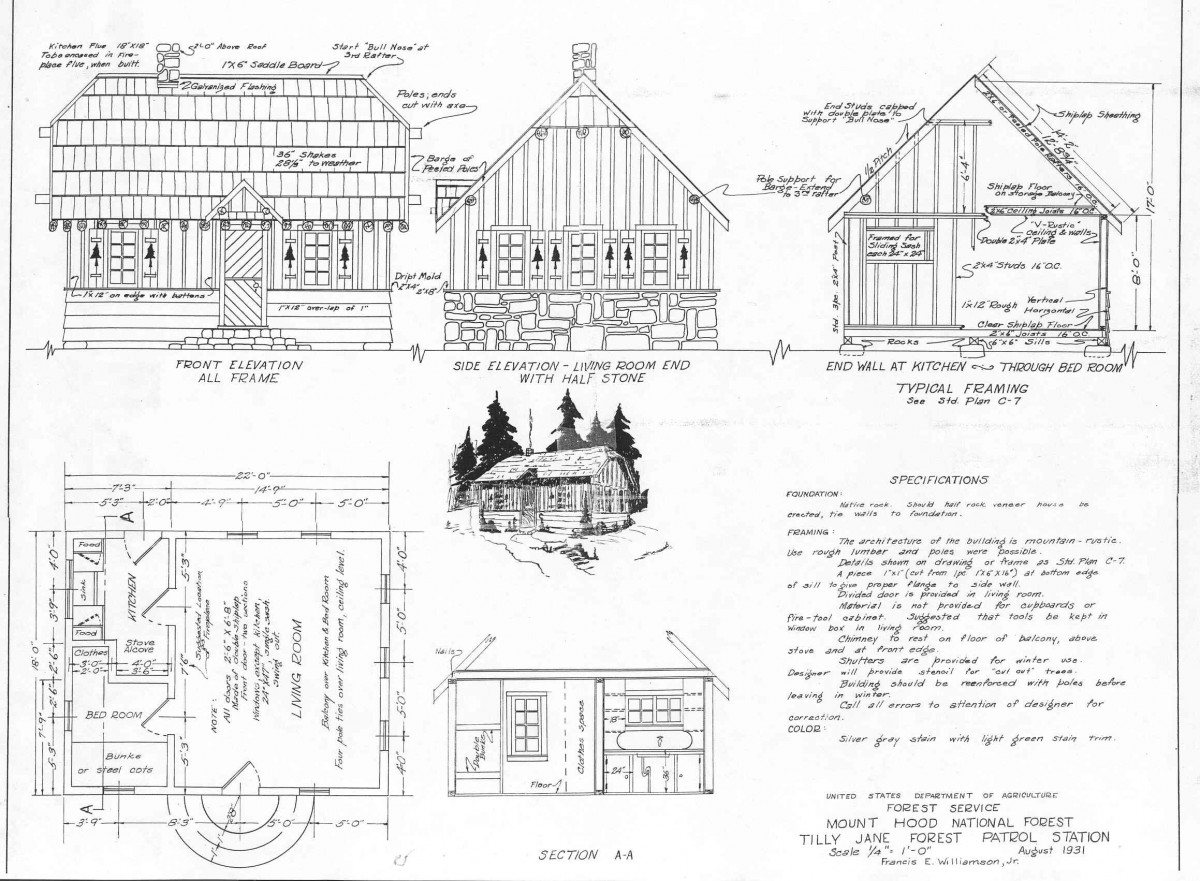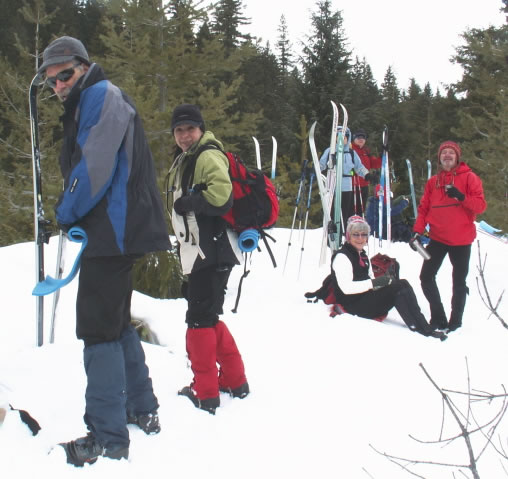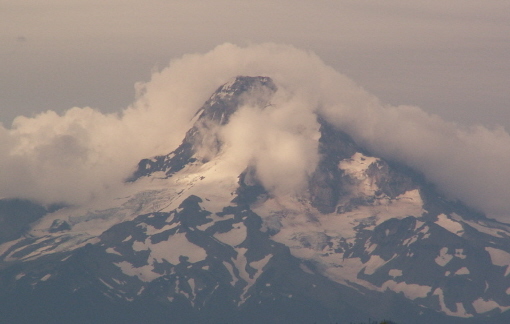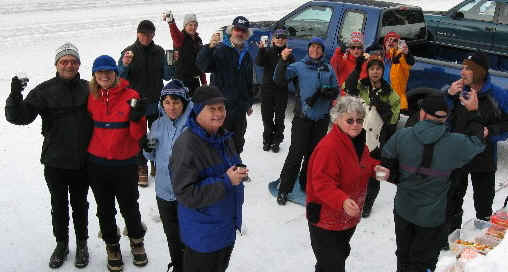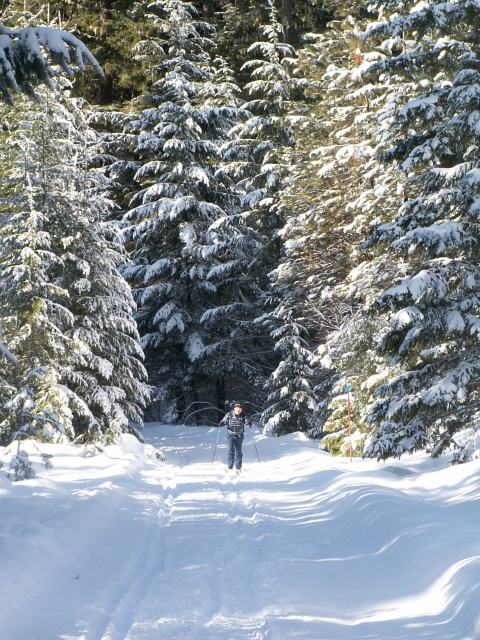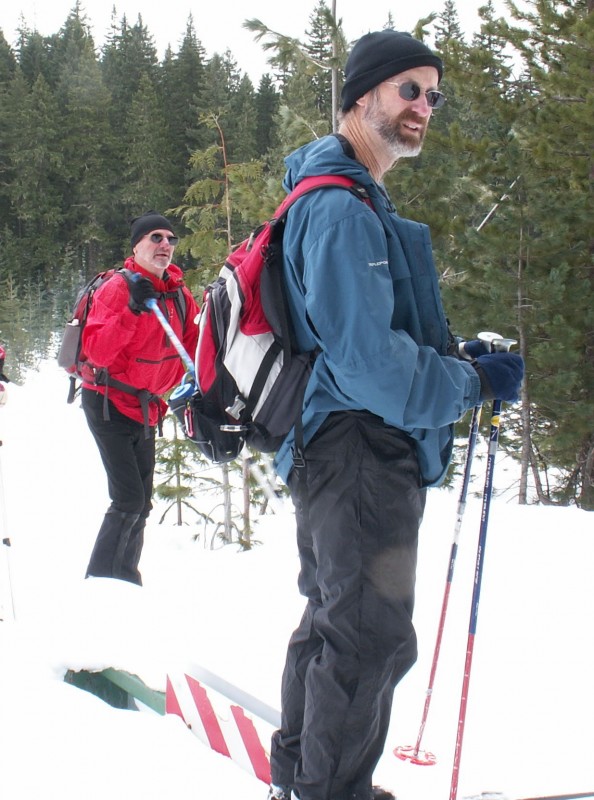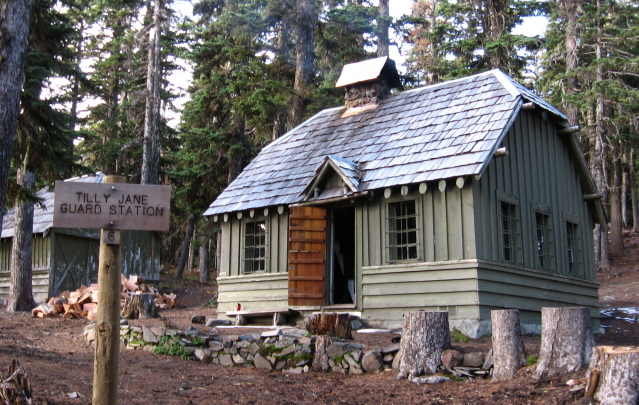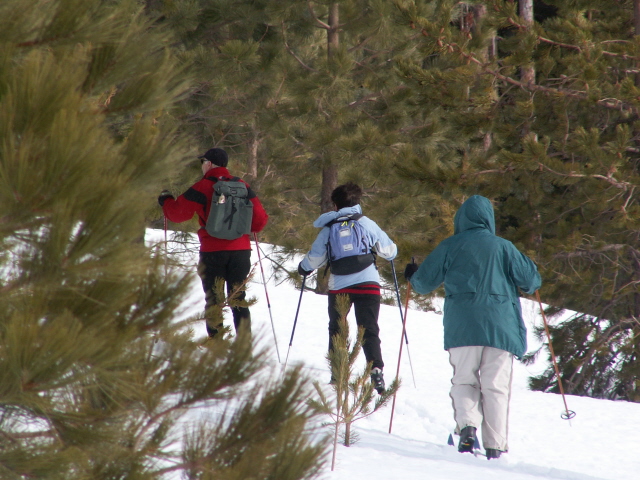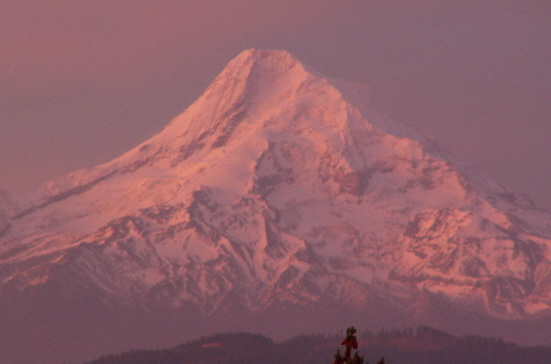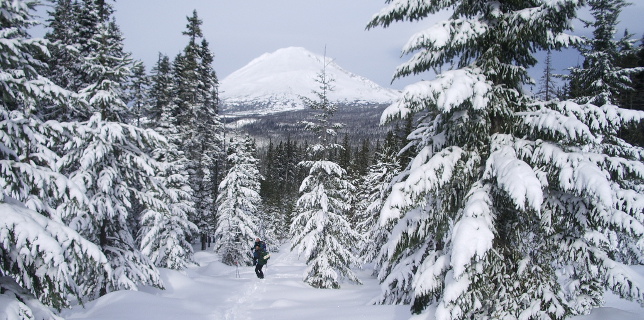 The geographic area of the Columbia Gorge Chapter of the Oregon Nordic Club generally covers the Columbia River Gorge region from Mt. Hood (OR) on the south to Mt. Adams (WA) on the north. These two massive Cascade stratovolcanoes soar to over 11,000 feet elevation and are snow-clad year-round. Here you can find 100's of miles of groomed and backcountry trails throughout the Gifford Pinchot and Mt. Hood National Forests.
Whether you're looking for track groomed resort trails, rough groomed forest service trails, or untracked backcountry powder, you'll find what you're looking for here from November into April. And since our chapter includes all levels of skiers, from beginners to back-country experts, you'll feel right at home as you explore our Nordic winter wonderland with our jolly band of snow-rats. The friends you make on our trips can also introduce you to the many other outdoor experiences our area has to offer, including skiing, camping, hiking, road & mountain biking, kayaking & rafting, wind surfing & kite boarding, fishing, or just kicking back and enjoying our spectacular Columbia River Gorge National Scenic Area.
Our area also offers incredible lodging, dining and entertainment, from the elegant, historic Timberline Lodge and other lively ski areas on Mt. Hood, to quaint villages (Parkdale, Trout Lake) on the lower slopes of both mountains, to vibrant and picturesque towns bordering the Columbia River (Hood River, White Salmon, The Dalles). For the more intrepid backcountry adventurers, huts, cabins, snow caves and lava tubes can also be found throughout the area. And it may surprise you that our weather on the dry side of the Cascades Range is not stereotypical Northwest gray clouds and rain, but instead is usually a picture perfect mix of brilliant sun and bright clouds throughout the year. So come join us for a ski trip; you're liable to stay for a lifetime.
Columbia Gorge Chapter
Contact: Skip Tschanz SkipAndJan@charter.net, 541-296-4837
---
Columbia Gorge Chapter News